Economists and development experts met at the United Nations in New York this week to discuss whether measuring and improving happiness is just as important as measuring and improving gross national product.
The Kingdom of Bhutan has taken a leading role to help define the concept of "Gross National Happiness." In fact, using metrics such as divorce rates, level of crime, infant mortality rate, and equality, Bhutan has applied a measurement of GNH in its own budgeting for the last several decades.
44 years ago, Robert F. Kennedy expressed a similar desire when he said,
"Too much and too long, we seem to have surrendered community excellence and community values in the mere accumulation of material things. Our gross national product … if we should judge America by that – counts air pollution and cigarette advertising, and ambulances to clear our highways of carnage. It counts special locks for our doors and the jails for those who break them. It counts the destruction of our redwoods and the loss of our natural wonder in chaotic sprawl. It counts napalm and the cost of a nuclear warhead, and armored cars for police who fight riots in our streets. It counts Whitman's rifle and Speck's knife, and the television programs which glorify violence in order to sell toys to our children.

"Yet the gross national product does not allow for the health of our children, the quality of their education, or the joy of their play. It does not include the beauty of our poetry or the strength of our marriages; the intelligence of our public debate or the integrity of our public officials. It measures neither our wit nor our courage; neither our wisdom nor our learning; neither our compassion nor our devotion to our country; it measures everything, in short, except that which makes life worthwhile. And it tells us everything about America except why we are proud that we are Americans."

~Robert F. Kennedy Address, University of Kansas, March 18, 1968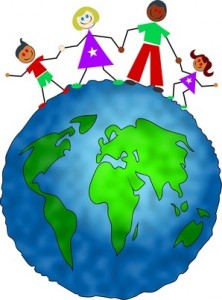 What do you think of the concept of measuring the happiness of a nation? Do you think it's a "fluffy" concept? Do you think it will add value to the citizens of a nation? Does it constitute a valid metric of measuring progress? And if nations do measure happiness, do you believe it should also be measured at the family level? Should parents take kids to the doctor to have their happiness measured? We'd love to know your thoughts. Join the discussion below!